For three full days, Ultimate Music Experience will play host some spectacular visuals and jaw-dropping performances. With many exciting new features for the 2014 edition, you can enjoy adventures at every turn.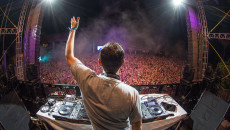 International Headliners
UME is poised to bring talent from all around the globe. Our nights will be soundtracked by some of the leading artists in dance music today. From house to trap; glitch hop and techno, we'll be dancing to a variety of heavyweights like Tiësto, Bassnectar, Zedd, Zeds Dead, Boys Noize, and Carnage.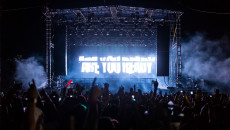 Entertainment
While hearing great music during UME is expected, there are many other forms of entertainment we have in store for you. Say hello to our theatrical performers who will be decked out in costumes, special makeup and props. And keep those feet moving on the dance floor as our gogo dancers guide us through the night.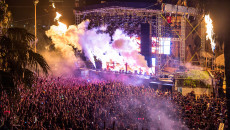 Special Effects
You can't have an ultimate experience without some special effects, right? From fireworks, lasers, LEDs, and stage visuals (some artists will be bringing their own), UME has the supplies you need to add some BOOM to your Spring Break weekend.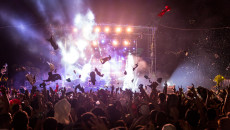 Food and Beverage
You cannot live on dancing alone. So recharge at one of our many food and beverage vendors around the grounds. Since we have tons of options that will be made available to you this year, there'll be something that everyone will like – even for the pickiest of eaters.